I spent the last day or so checking out different trends that 2018 has in store for us and our homes, and came across this little gem … Gold coloured grouting.
Yes, you read it right… grouting. That chalky insert between each of our tiles that we never really took any heed to. I did a little research into where the trend originates and found that in Japan they mend broken objects by filling the cracks with gold – as they believed that when something has suffered damage and has history that it becomes more beautiful. "How gorgeous is that"
Paris designer Maud Bury was the first to take that concept and ran with it. While helping to restore and preserve the architectural and historical features of the newly opened restaurant in Paris – Anahi with every detail. The original tiles on the walls of the building were kept and each of the cracks filled with gold inserts and gold leaf was used to repair each of the tiles to transform the once run down space into the quirky on trend restaurant it is today.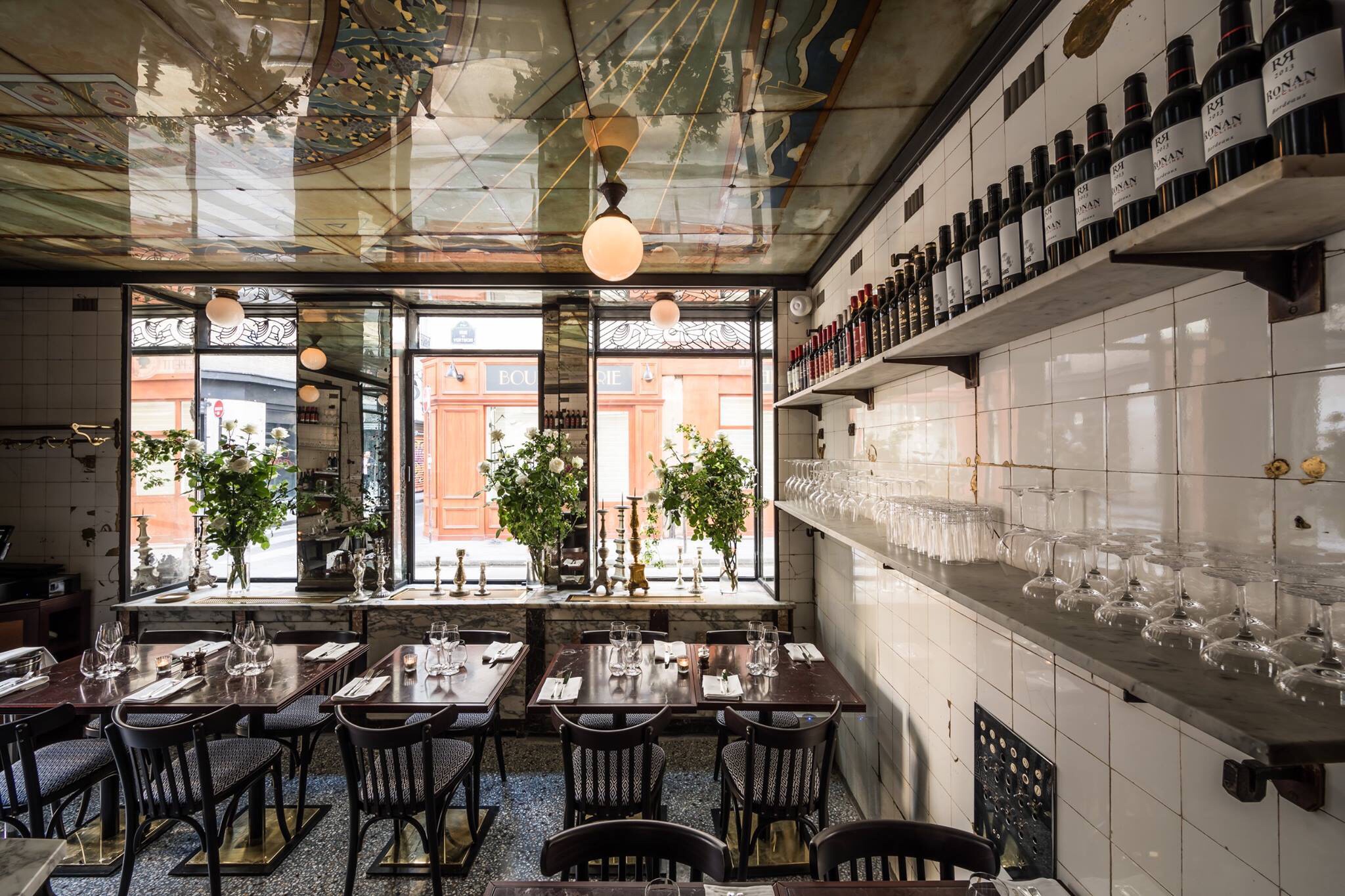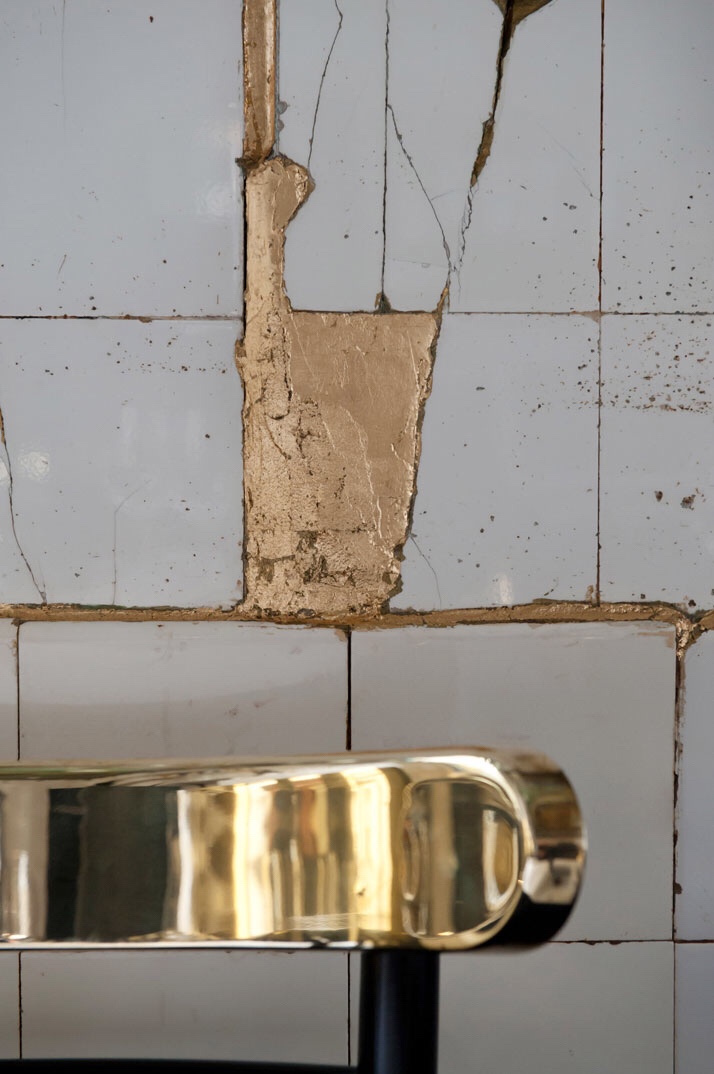 I chose to talk about this topic as it's quite a powerful tool to take something old and in need of updating, to something fabulous and on trend and can be done in the most inexpensive way. It also has the ability to take something mediocre and make it look so luxurious and very very expensive.
Some people may turn their nose up at the fact that I have used the words "on trend" as we're not in the fashion world. But trend is the irrefutable driving force in the interior design and fashion runway world that we all know and love. And if it is done in the little details, then it's so easy to continue to always be on trend without breaking the bank.
Gold grouting is a trend that may surprise a few people. Giving its classical look with the right choice of tile it has the long lasting ability and staying power that I think you may never get tired of looking at. Here are just a few looks that I found showing this look with a variety of different tiles in a selection of shapes and colours.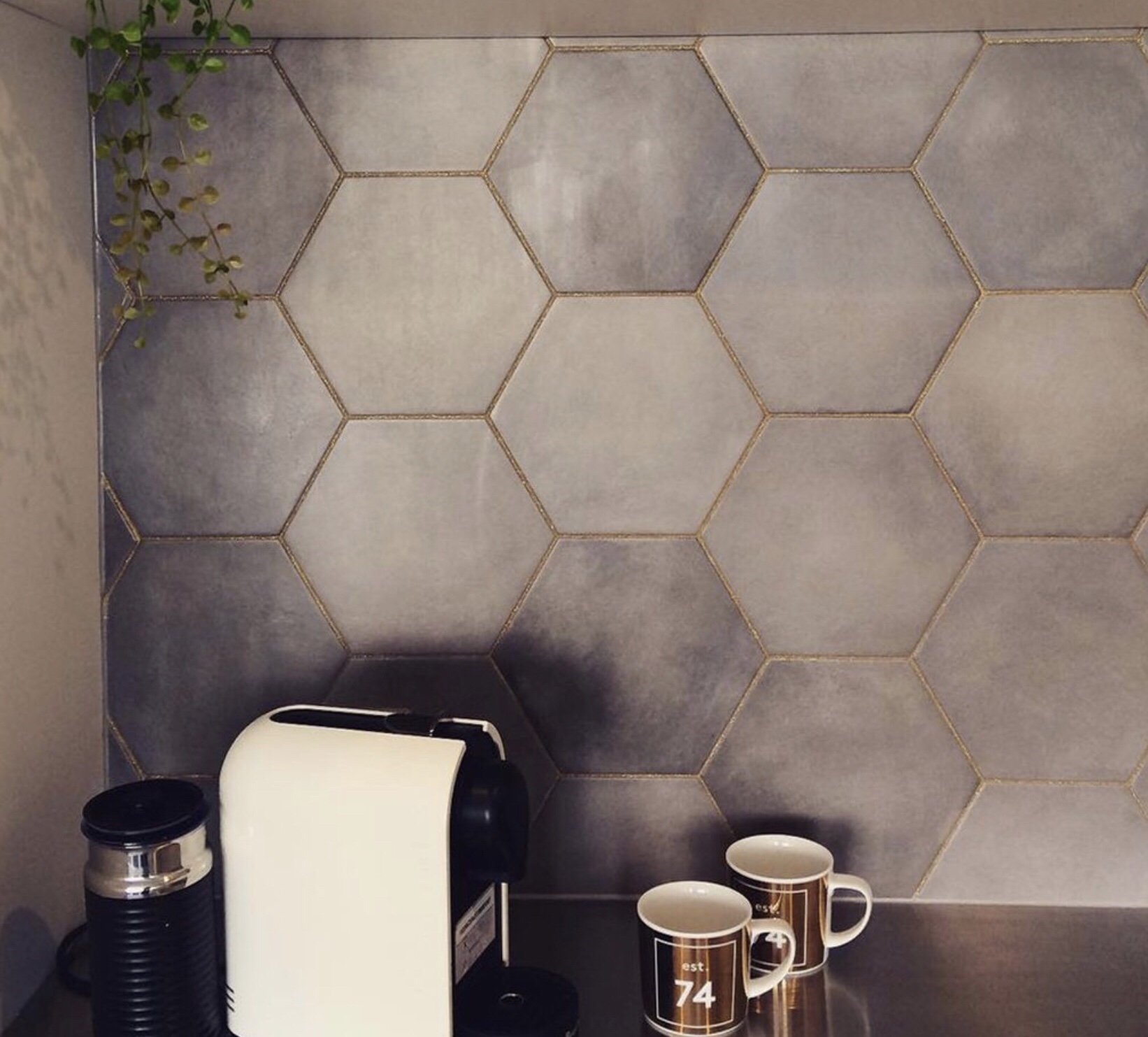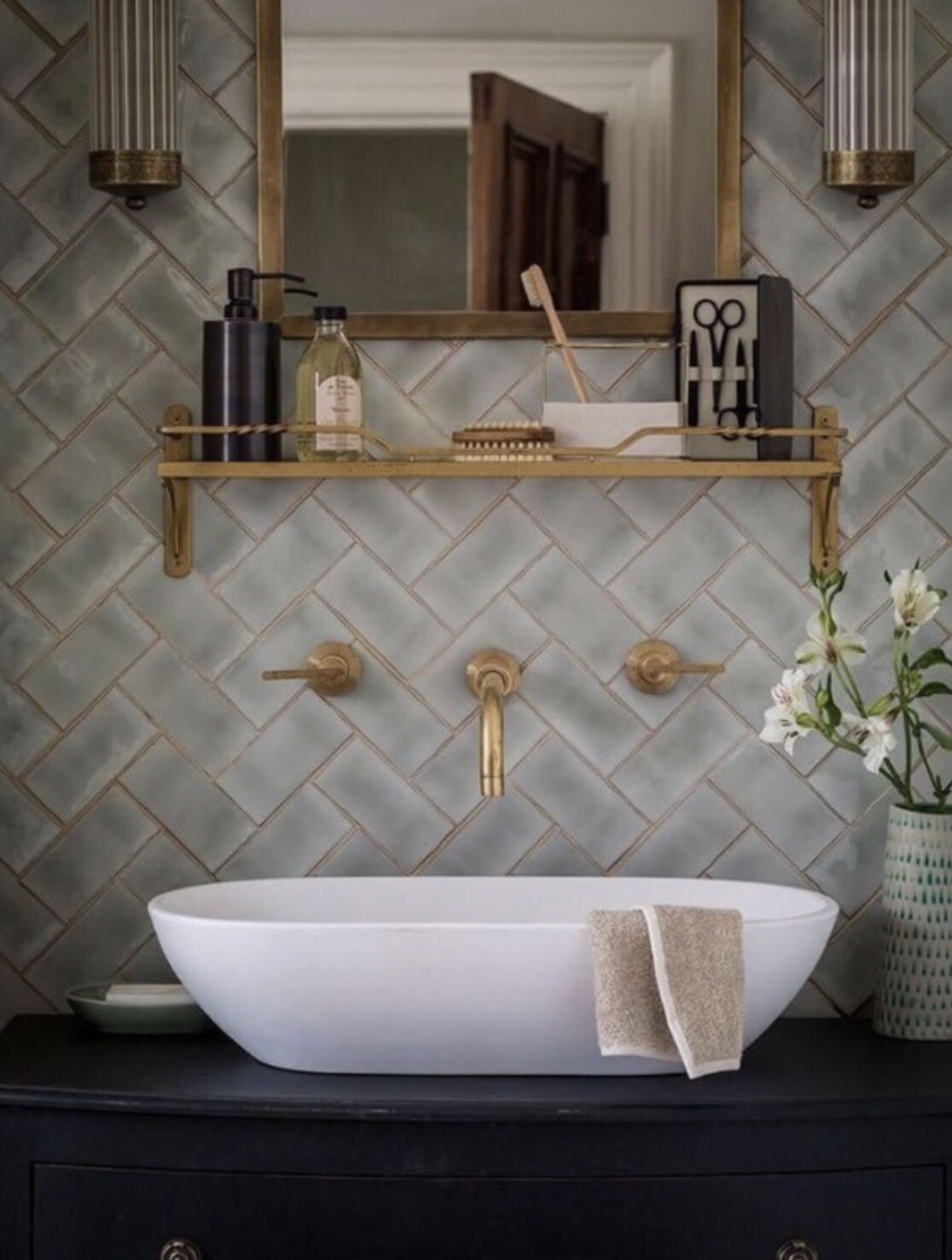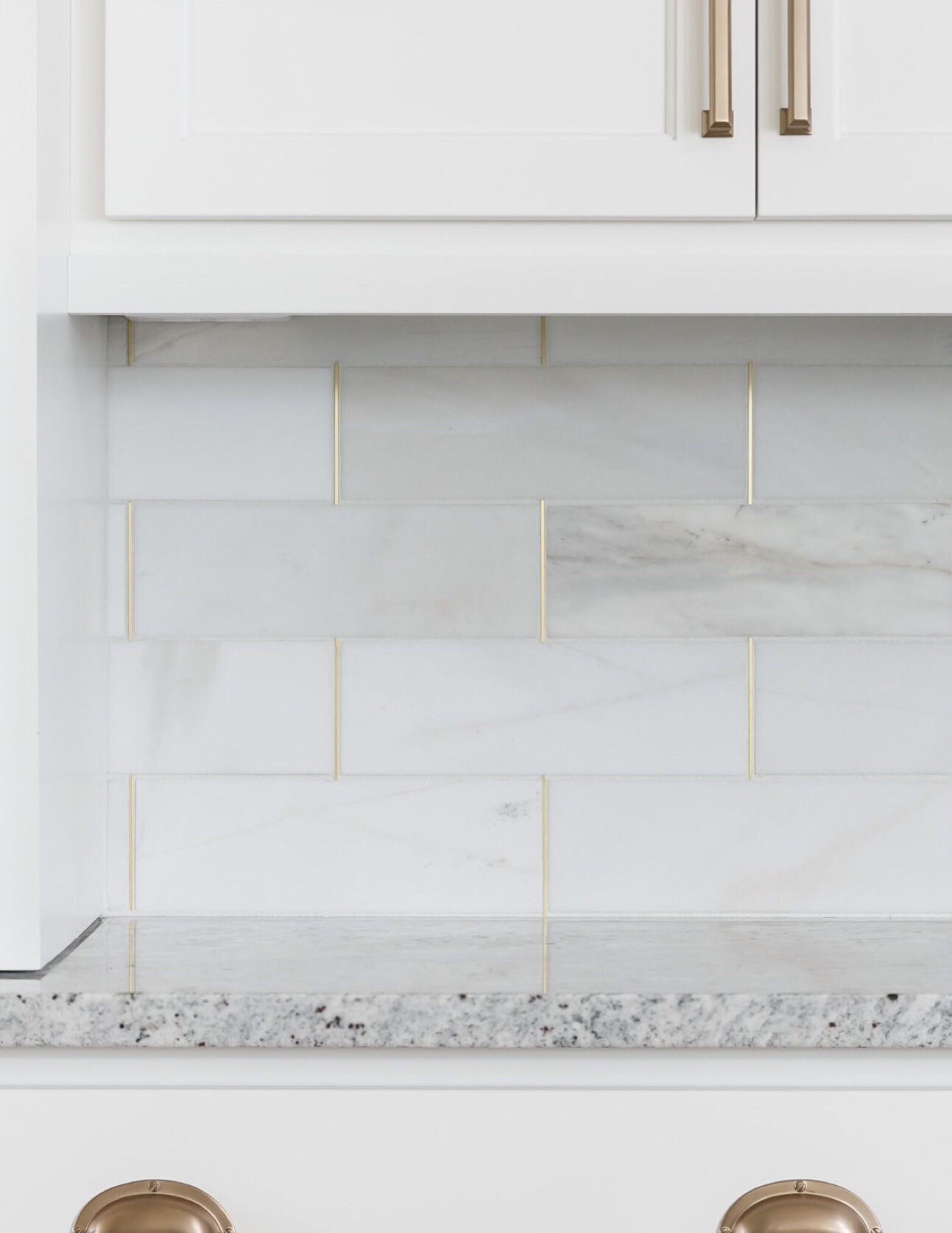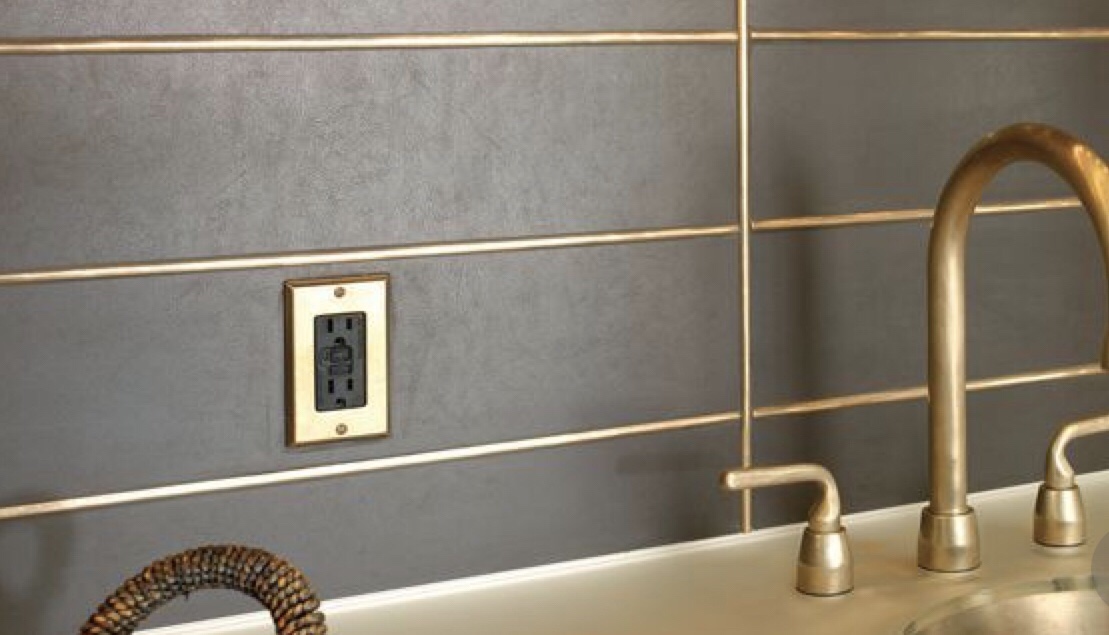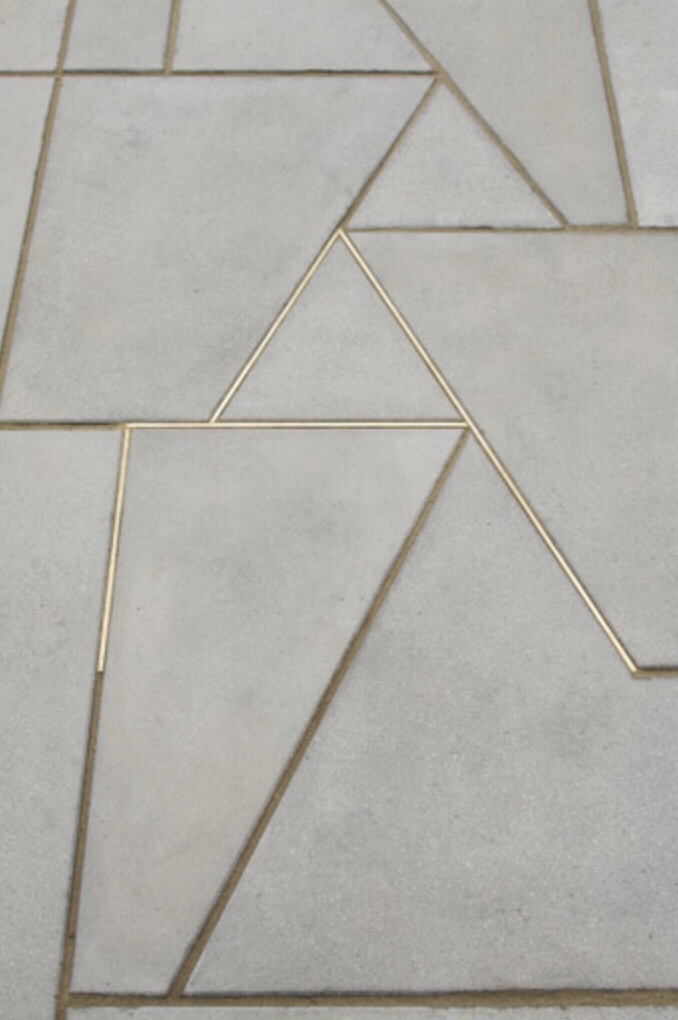 As you can see from these images this trend is very versatile with all styles of tiles.
If you choose to replace your existing grouting I would suggest watching YouTube videos of the professionals in action- which will give you a step by step guide to grouting correctly so that it is long lasting and looks professional. Or alternatively hiring a professional to do this job for you should you not feel confident.
It is a tedious job but a great way to transform something old to new without breaking the bank and may give you a little more time without needing to replace all the tiles in your bathroom or kitchen which we know can be quite expensive.
Most hardware stores and tiling companies such as Tiles.ie will have a selection of different coloured grouting. Alternatively you can buy gold grout online with prices averaging at €26.
To finish your beautiful new look, we have added a few accessories for your kitchen and bathroom that can be added to really give your look a total refresh…
Click on the links below to be redirected to each item.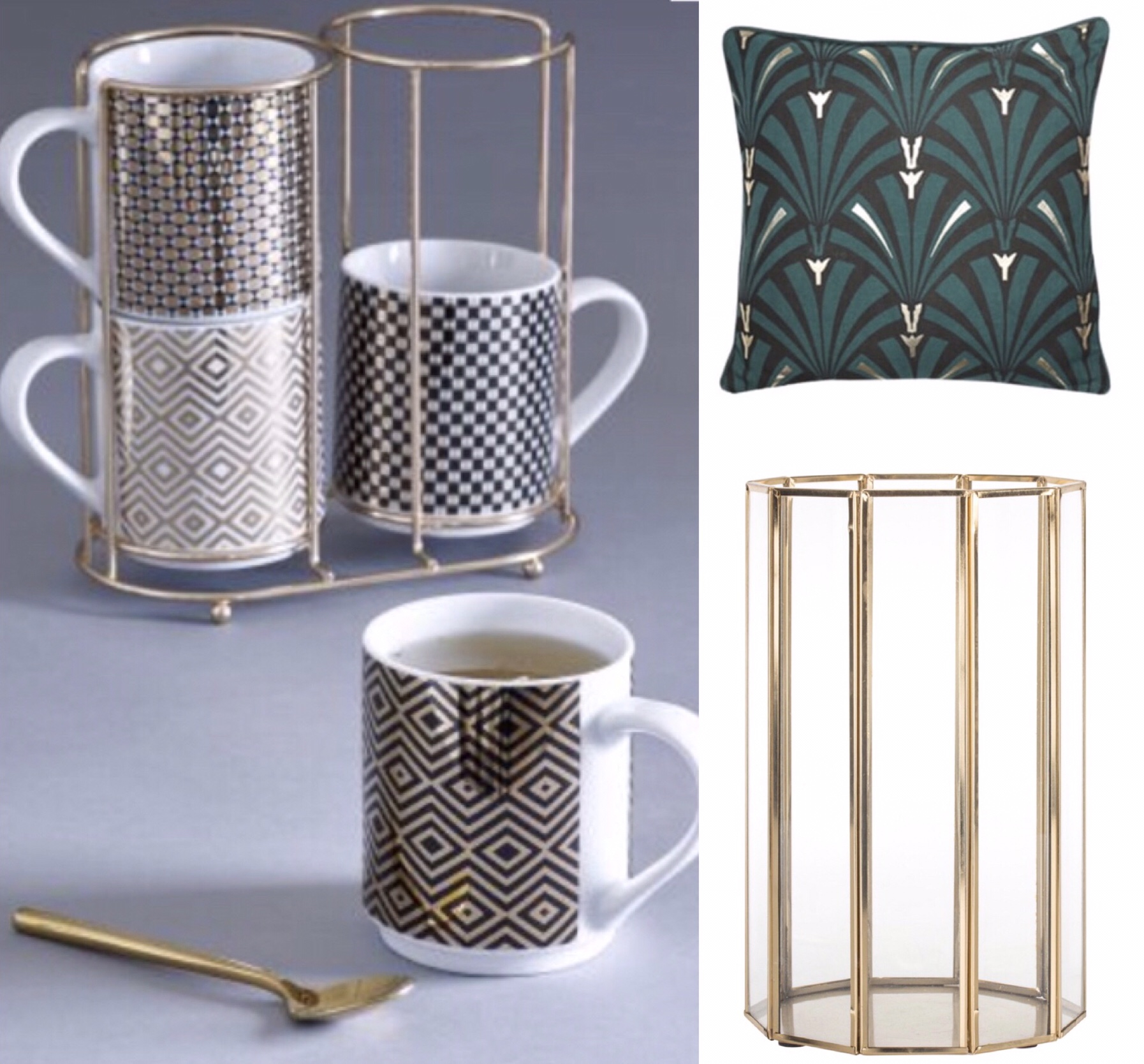 The set of 4 mugs from Next Home . Priced at €26 and comes with stand.
Cushion is from Cult furniture and priced at €31.25
Gold candle lantern from The Range Liffey Valley £8.99.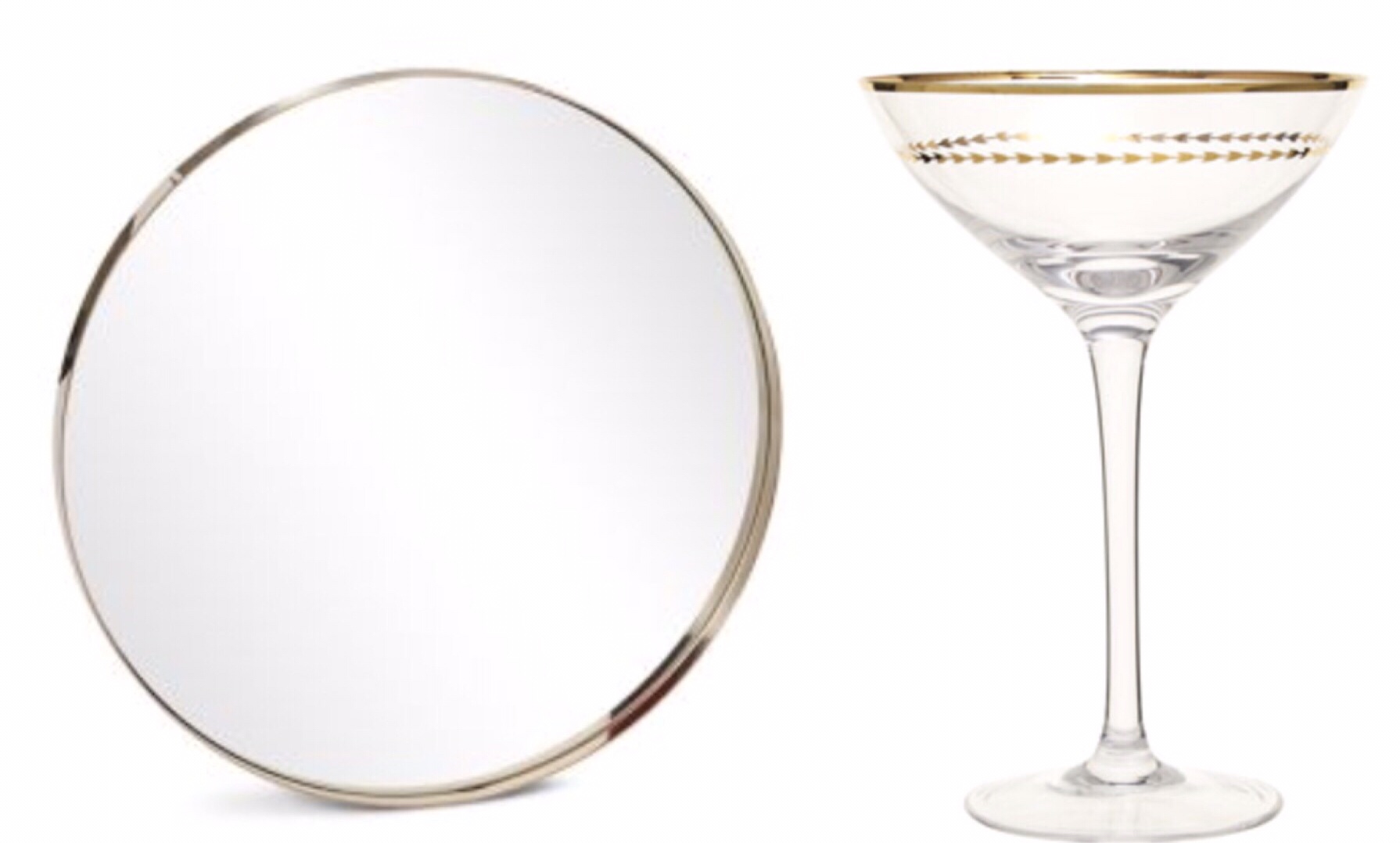 Gold circular mirror perfect for any room is from Marks & Spencers €95
Gold rim glasses are from the Paul Costelloe range in Dunnes Stores €10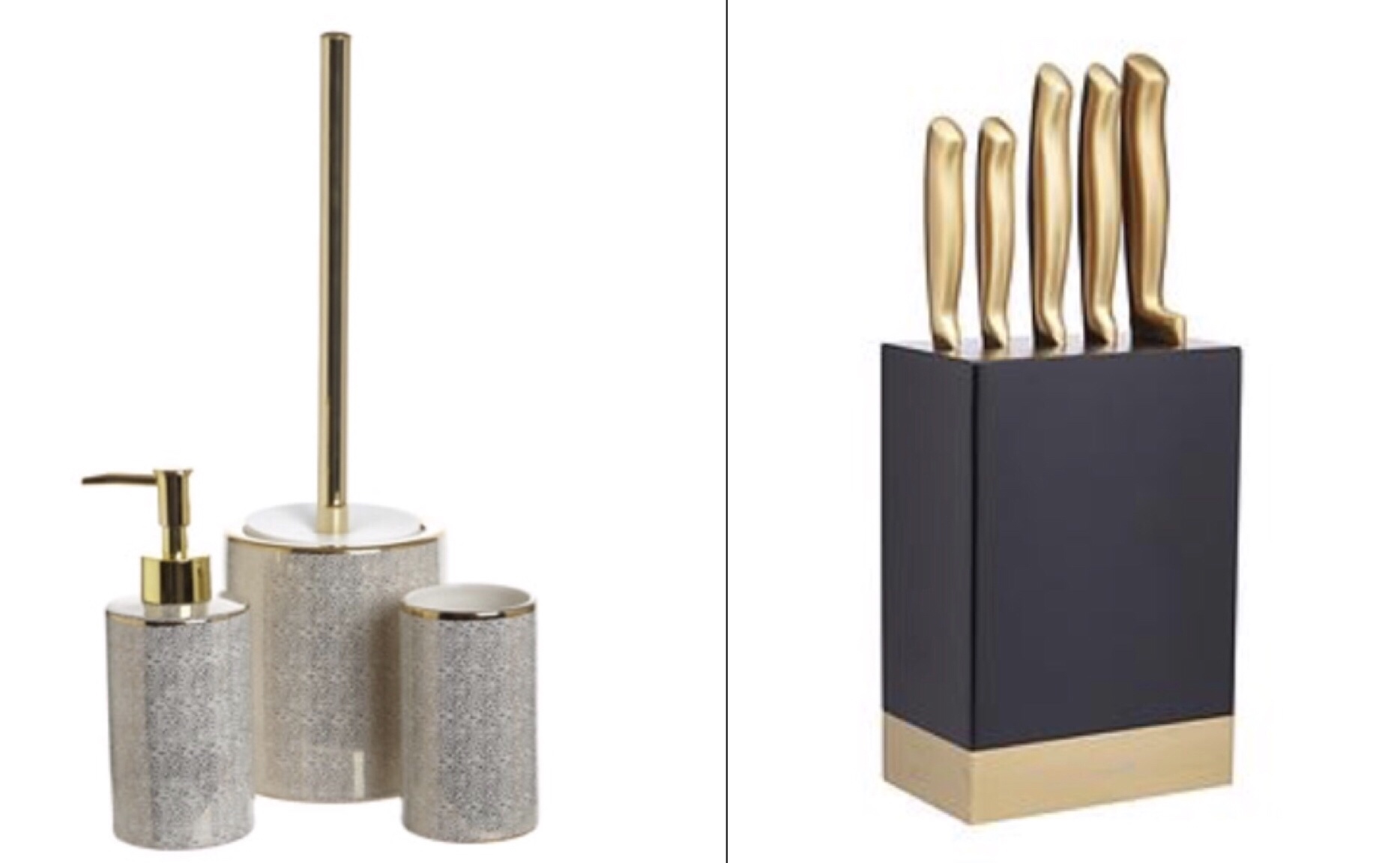 Toilet brush, soap dispenser and gold tumbler are all from Dunnes Stores Click here
5 piece knife block set from Littlewoods Ireland €54.99 on sale.
Deco round mirror tray is from Marks & Spencers €54.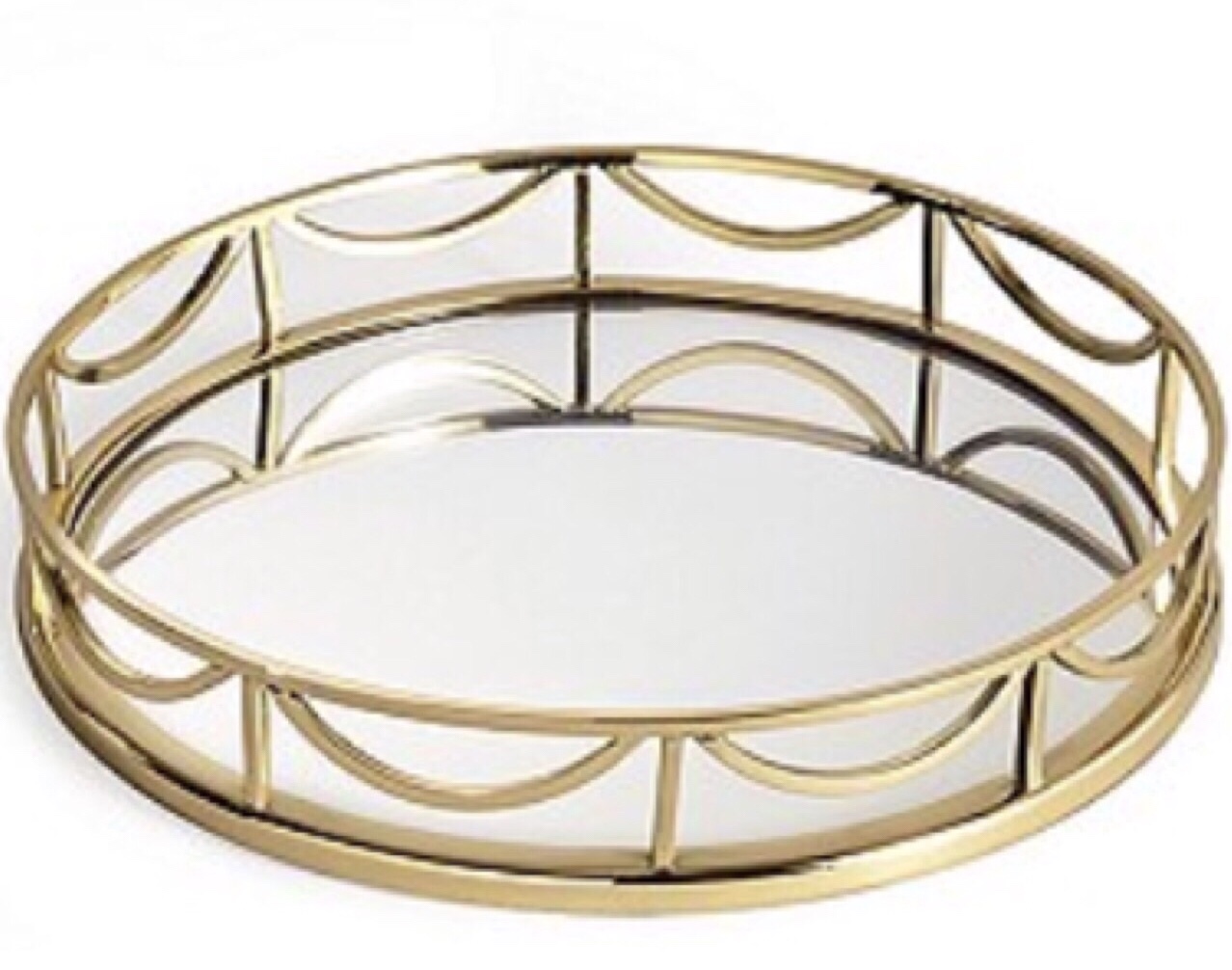 We hope you enjoyed today's blog and enjoy creating your very own look.
Love LuvLuxe x