Today's look we are creating a simple but textured look for our living rooms. We choose this look above to give you an idea of our completed look we are trying to achieve.
White on white as you can see has been used through out this particular look. You can't go wrong with an all white space. If you are a minimalist like myself and don't like clutter etc the best way to make sure your space isn't left too clinical is to use different types of textures throughout your room.
We have really Emphasized this with all of our chosen pieces as you will see with each of the mood boards. With textures like linen,faux fur, wicker, & wool.
We also added a pop of colour with some of the looks to show you how to do this confidently. We have also used a variety of different stores to suit all budgets.
1st Look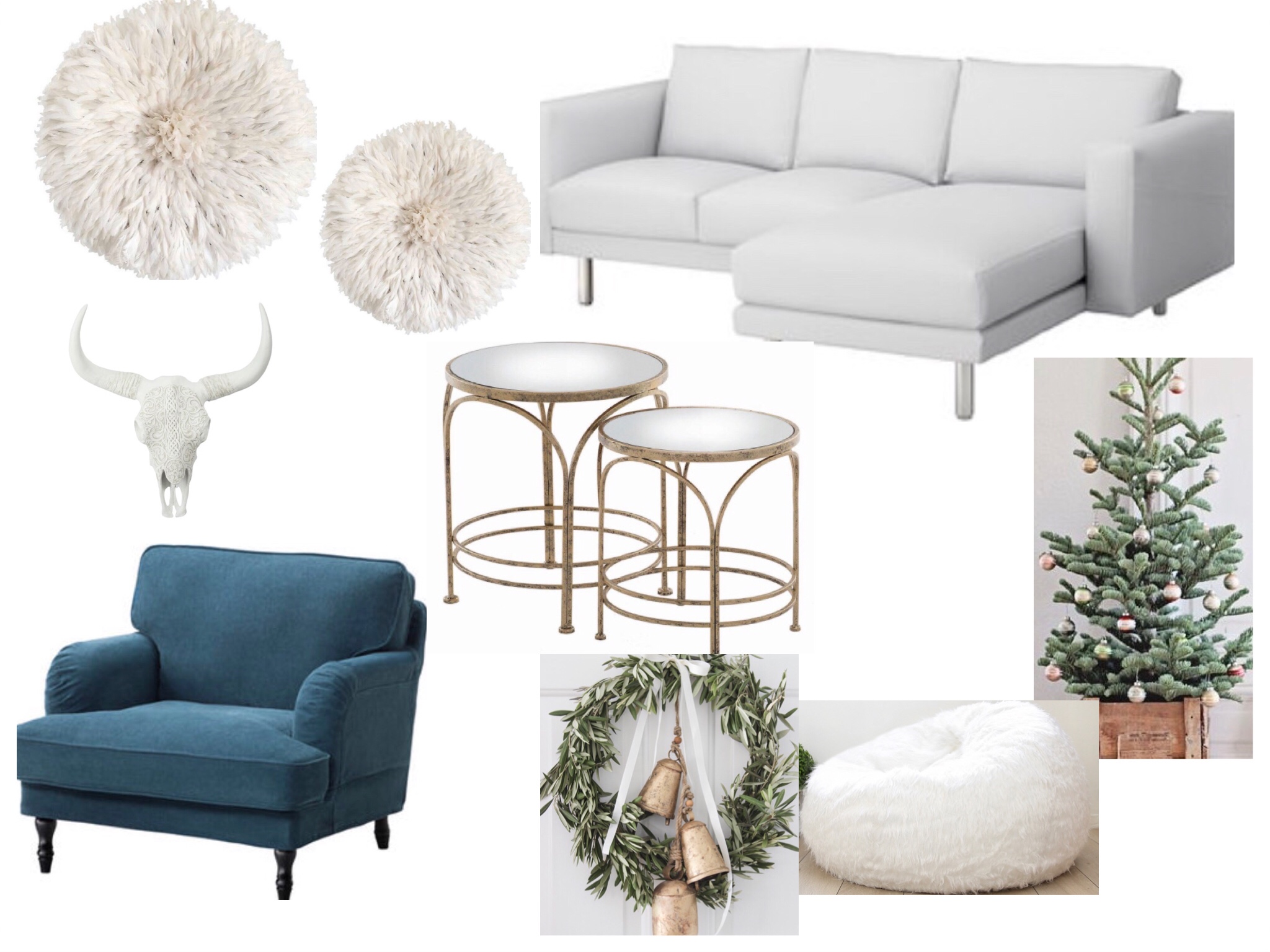 Our first mood board focuses on that neutral palette using white for its main piece of furniture. This chaise long couch comes in a variety of colours and sizes to suit all styles and shaped rooms. From Ikea its very reasonable in price at €795 Click here for details
Opting for that pop of colour in this look we went for another great Ikea piece the extra wide armchair. This particular piece is fantastic if you don't have a very large sitting room but are still in need of additional seating. I went for the tallmyra blue for its richness in colour and traditional shape. Click here for details . Cost €360
For our nest of tables I went for these beauties from Arnotts. I chose these for their rustic gold in colour and their versatility to be used in a small space as side tables or as a coffee table. Priced at €199.95 Click here for details
Now for our very interesting accessories. Adding those textures we used a beany bag as a interesting additional seating area. Using faux fur from Greatbeanbags.com this particular bean bag is on sale at the moment for £84.99 Click here for details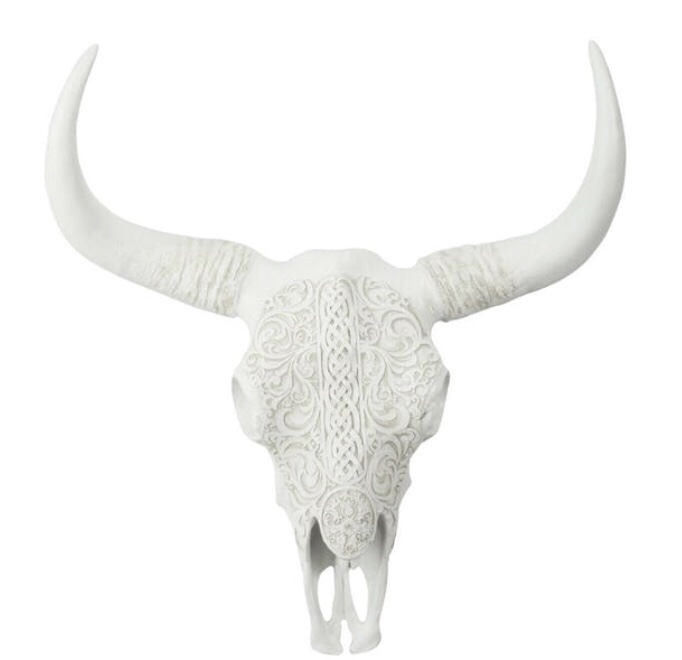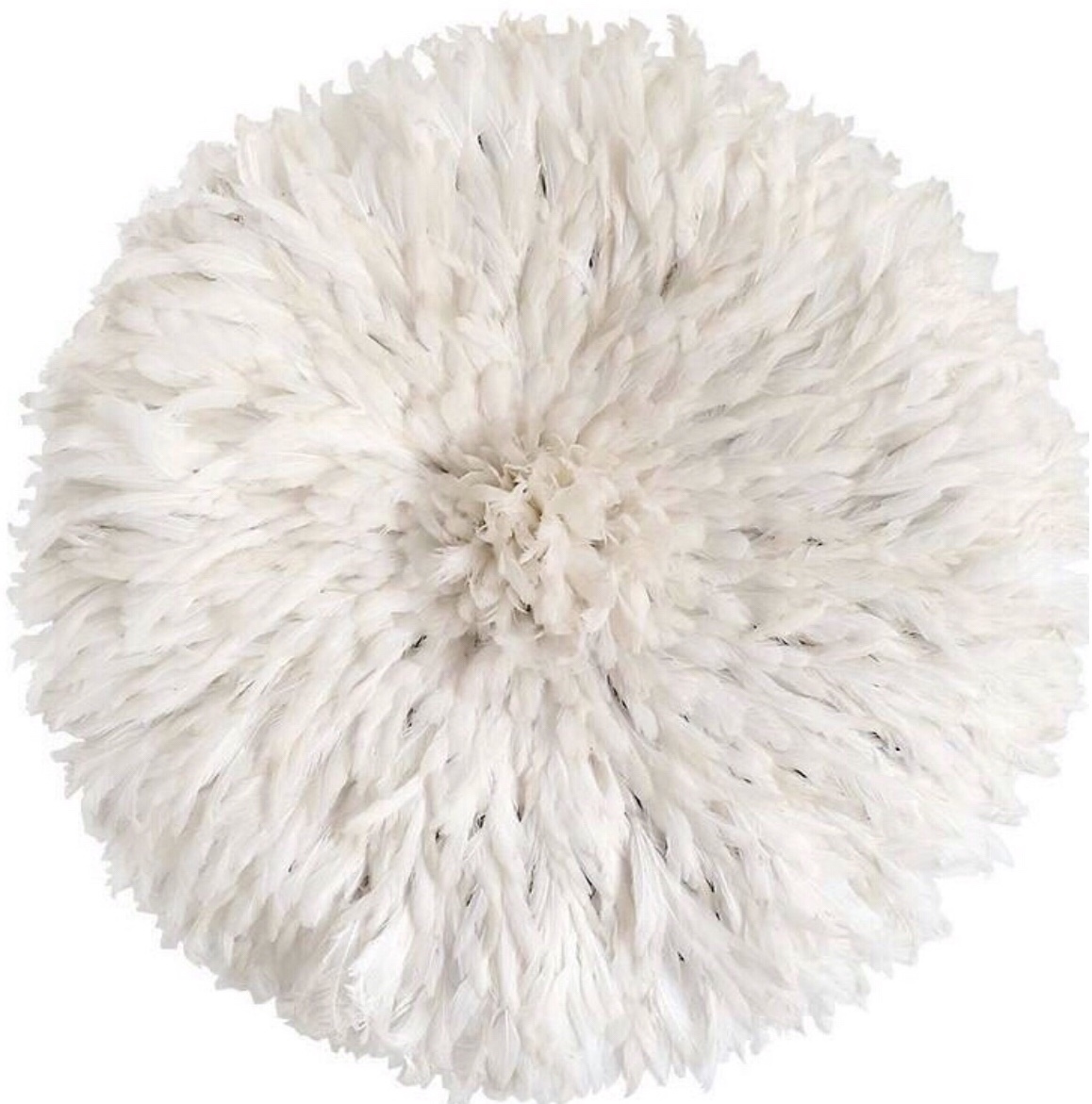 We added these unique wall accessories to add a little interest and again textures.
Our juju Hats can be gotten on Etsy.com in a variety of colours and sizes so prices do vary depending on your own personal choice. Click here for details
We sourced this carved skull in poly white for something a little different. This piece is from Harvey Norman and priced at €80 in large. Click here for details
2nd Look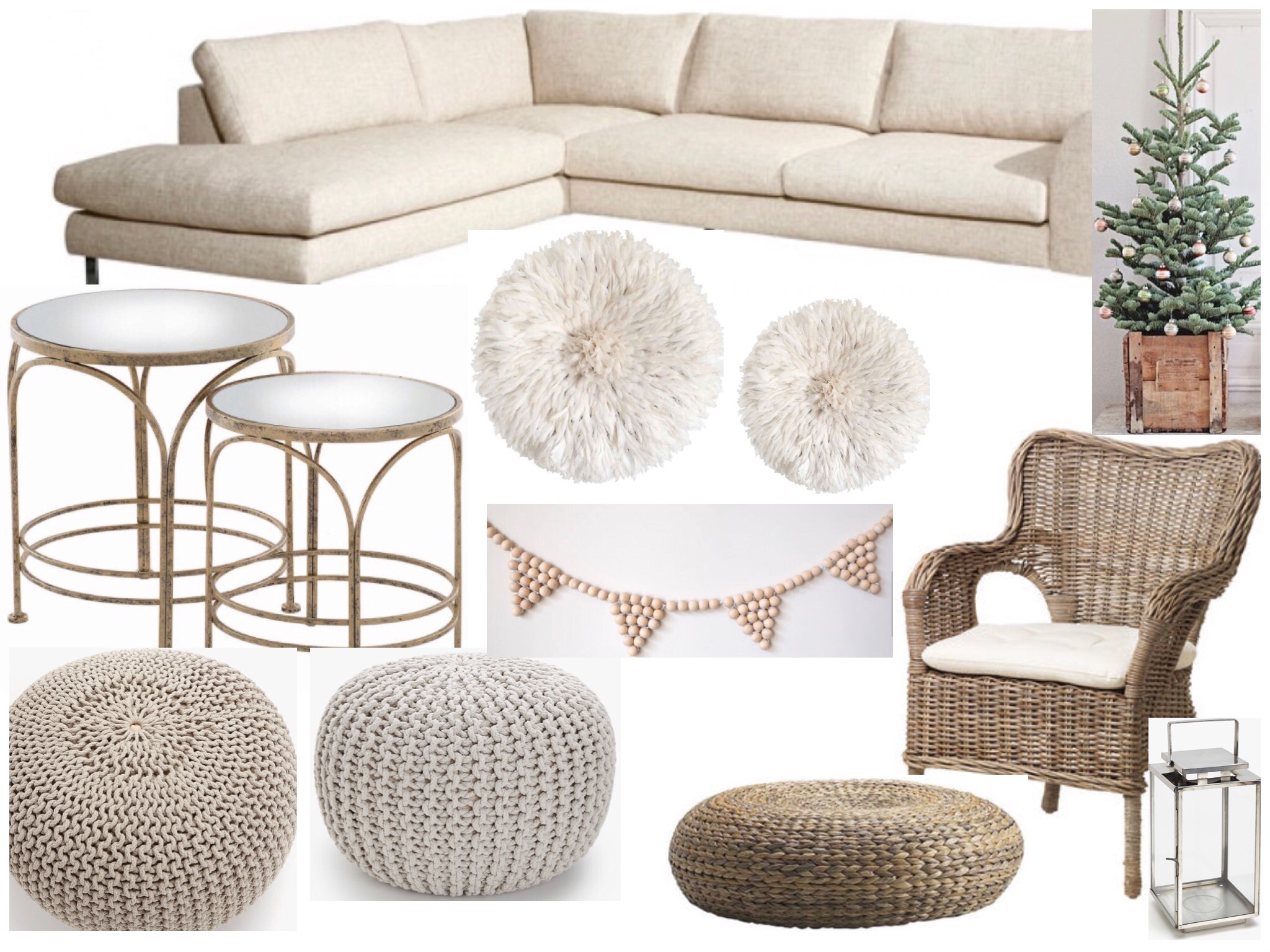 Sticking even more with our neutral palette we used wicker as our additional chair and ottoman adding textures and staying all within the same colour palette. In the Christmas season we get our greenery from our trees but when the jolly season is over you can swap your Christmas tree for a tall plant of your choice, this will help soften any harsh corners in your living room.
Each piece of furniture should earn its keep so if you have a small living space try picking pieces that you might be able to use as additional seating as well as a coffee table. Think of using ottomans for this purpose.
The wicker chair and small foot stool we used from IkeaClick here for details for the chair & Click here for details for the foot stool. The chair is priced at €111 and the foot stool is €26
For added additional seating we have incorporated a flattened braided pouf into this look. From Zara Home Click here for details priced at €89.99. Building fabrics together you help to remove any clinical look to any room and create a luxury feeling as you can see from the image below.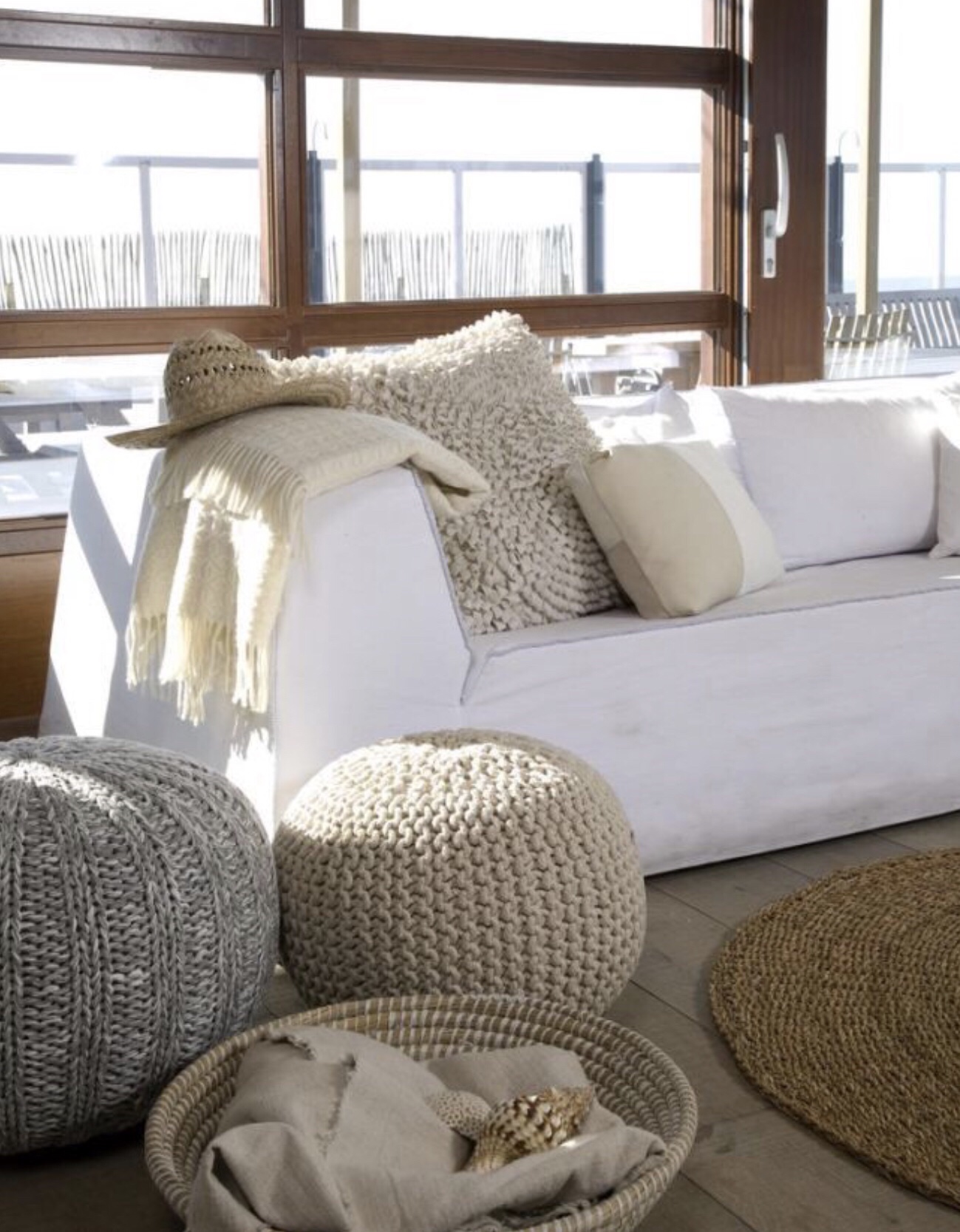 Silver rectangular candle holder is also from Zara Home Click here for details and priced at €45.99
I added an additional wall accessory for this room there are great options for wall accessories on Etsy.com if you are looking for something a little creatively different. We got this little piece from Etsy. Click here for details on the bunting.
And finally the couch. This amazing piece of furniture is from Kian furniture and priced at an amazing €1450. Such high quality fabric with silver leg support. It is the ultimate luxury suite. Click here for details .
Final Look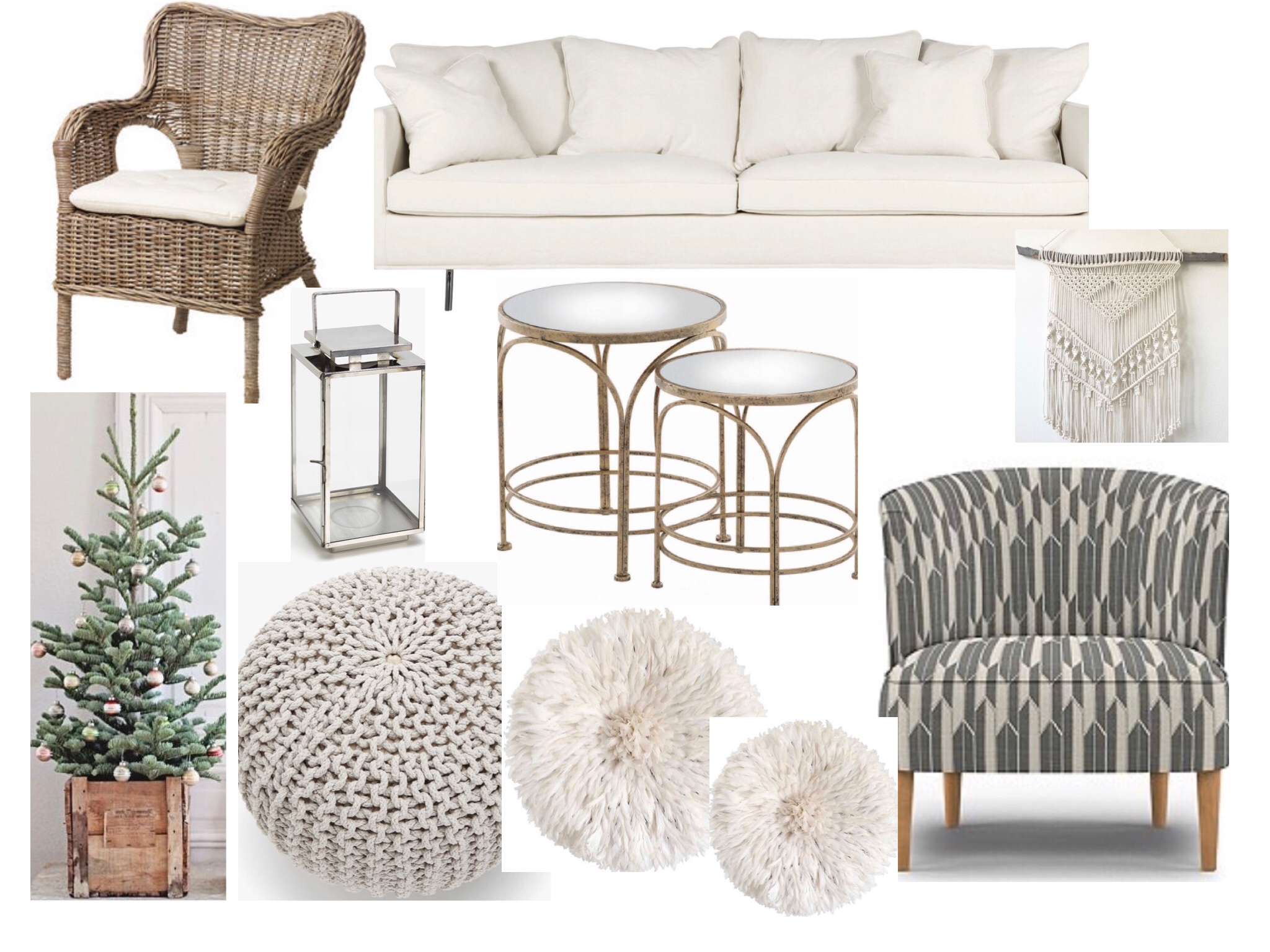 Our final look we added three new additional pieces.
The first we have the Marks and Spencer's armchair. With its decorative contemporary design and curve it will give a great first impression in any room. Click here for details priced at €399
The large cream couch we have used in this look is from The Sofa room. Priced at €2981. This piece comes in a variety of materials to choose from. Click here for details . Should you have any questions on The Sofa or any of The Sofa Room pieces you can contact them via their email on the link I have provided.
And last but not least another alternative wall hanging from Etsy.com. These amazing little boho additions are quite popular now with anyone who might be handy with diy projects. But alternatively if your not you can purchase them online. Click here to see collection.
Layering rugs in your living space.
Another great way to introduce textures and to complete the look is to add a rug whether is faux fur, braided ,woven what ever your preference try layering them one on top of the other. Or if your really daring you can layer three or four to really pull that room together as done in the image below.
We have selected a few rugs to help you on your way to finishing off your room that will work really well together with each of these looks. All from Ikea and prices ranging from €40 to €149.
We hope todays look has helped you accomplish your luxury living room look.
Love LuvLuxe x