A console table was solely only used for decorative purposes in opulent homes. Now a days they are not just for decorative purposes but now to house lamps, picture frames, artwork and books. They are often located at the entrance of hallways but they are a perfect addition to the living room, kitchen or dining rooms.
One of our favorite styles is the simplicity of the Scandinavian design. We have recreated this unique console table above so that you can imitate this look for your own home. With all details attached on where to buy each of these pieces and prices.
The Parlane Mirror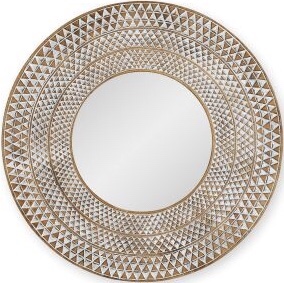 The parlane hand crafted wooden mirror is a gorgeous addition and will work perfectly with our console table.
You can find this beautiful hand crafted piece in Next for €218 Click here for details
Puro console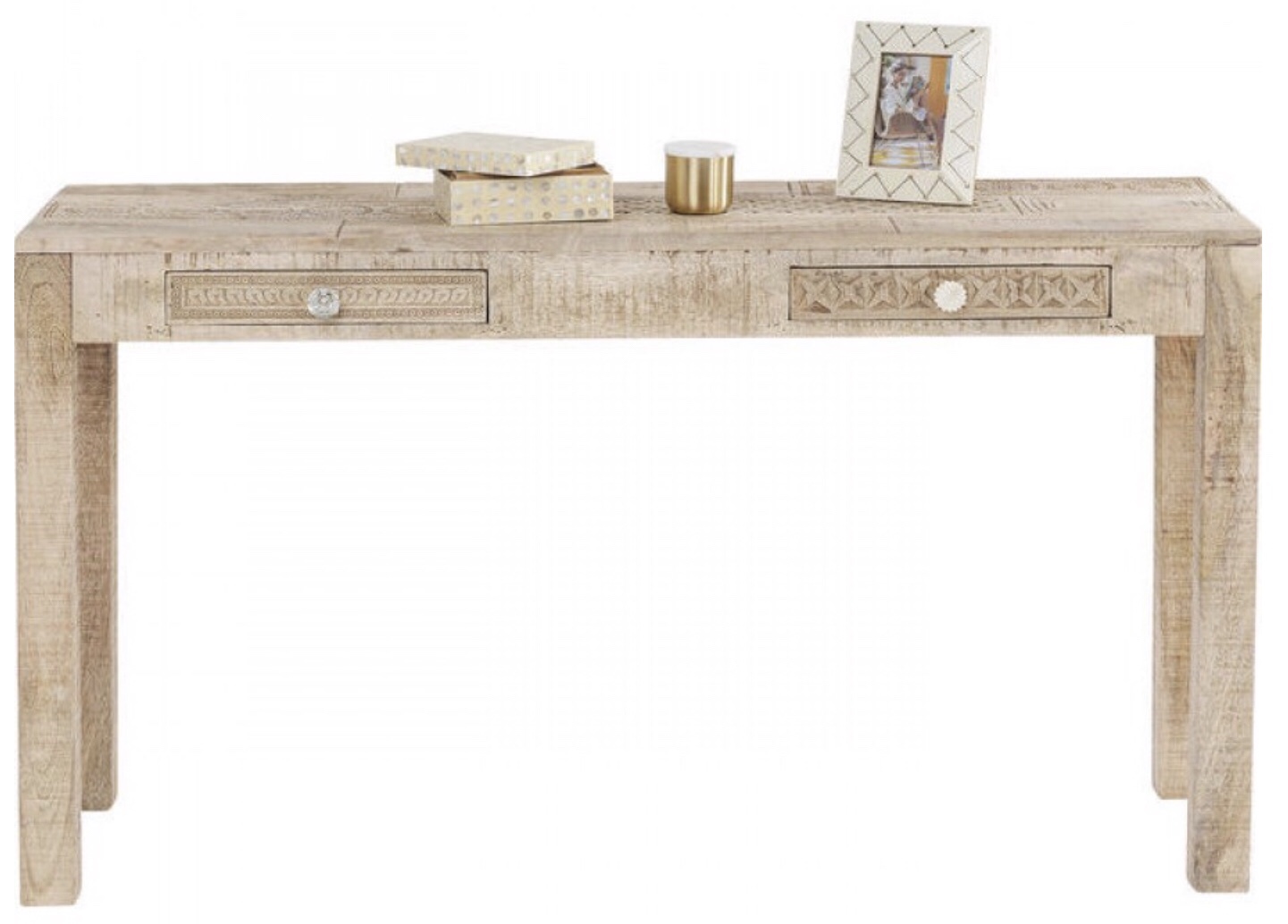 We just love this beautiful piece of furniture is the Puro console table.It's both simple and intricate in its style. This piece comes to you from kian furniture and is €499. Click here for details
Metal stools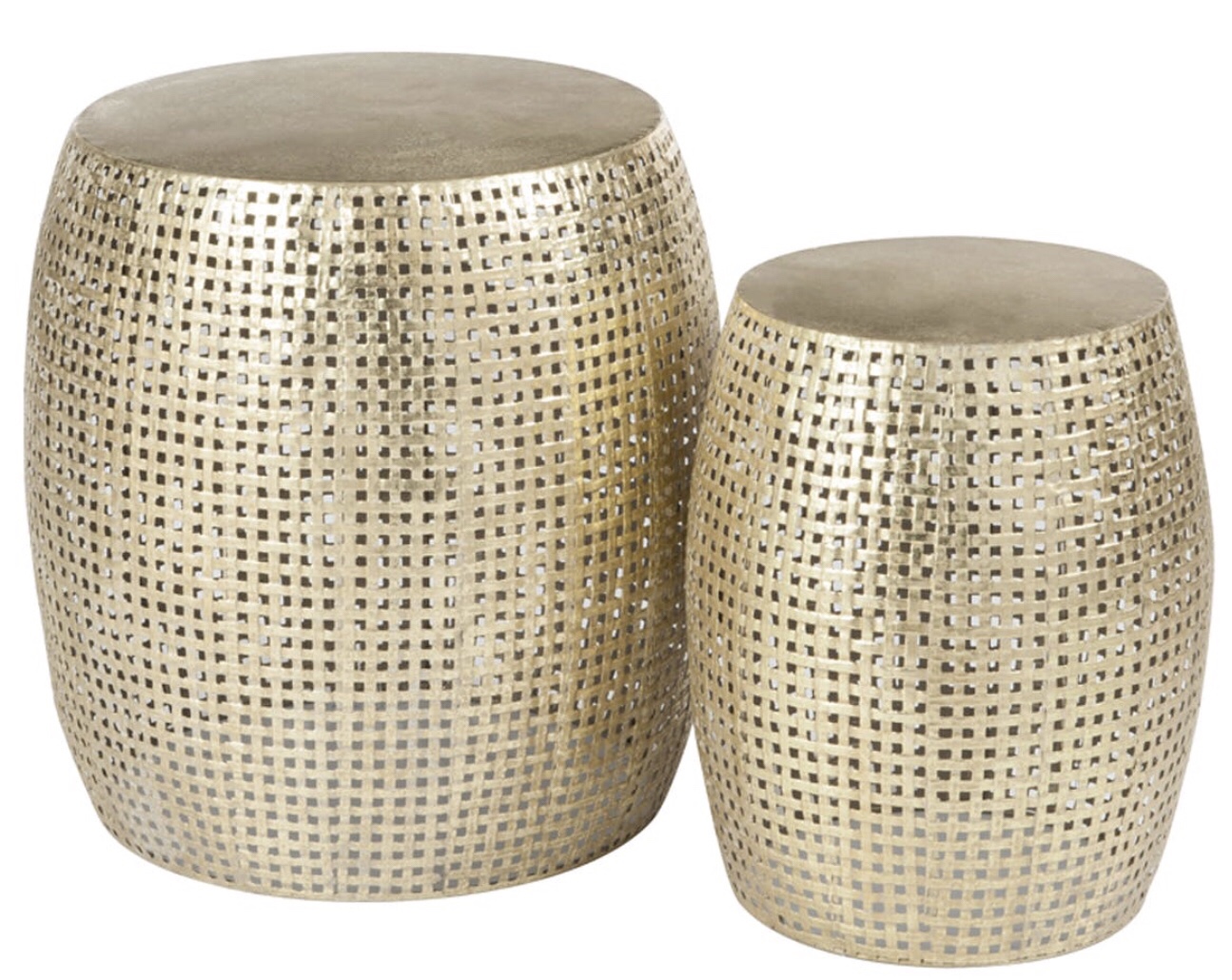 With this particular look I paired the Puro console table with the 2 antique gold grid metal stool. The colour of the metal will compliment the colours in the console table. These beauties are from Harvey Norman for €150. Click here for details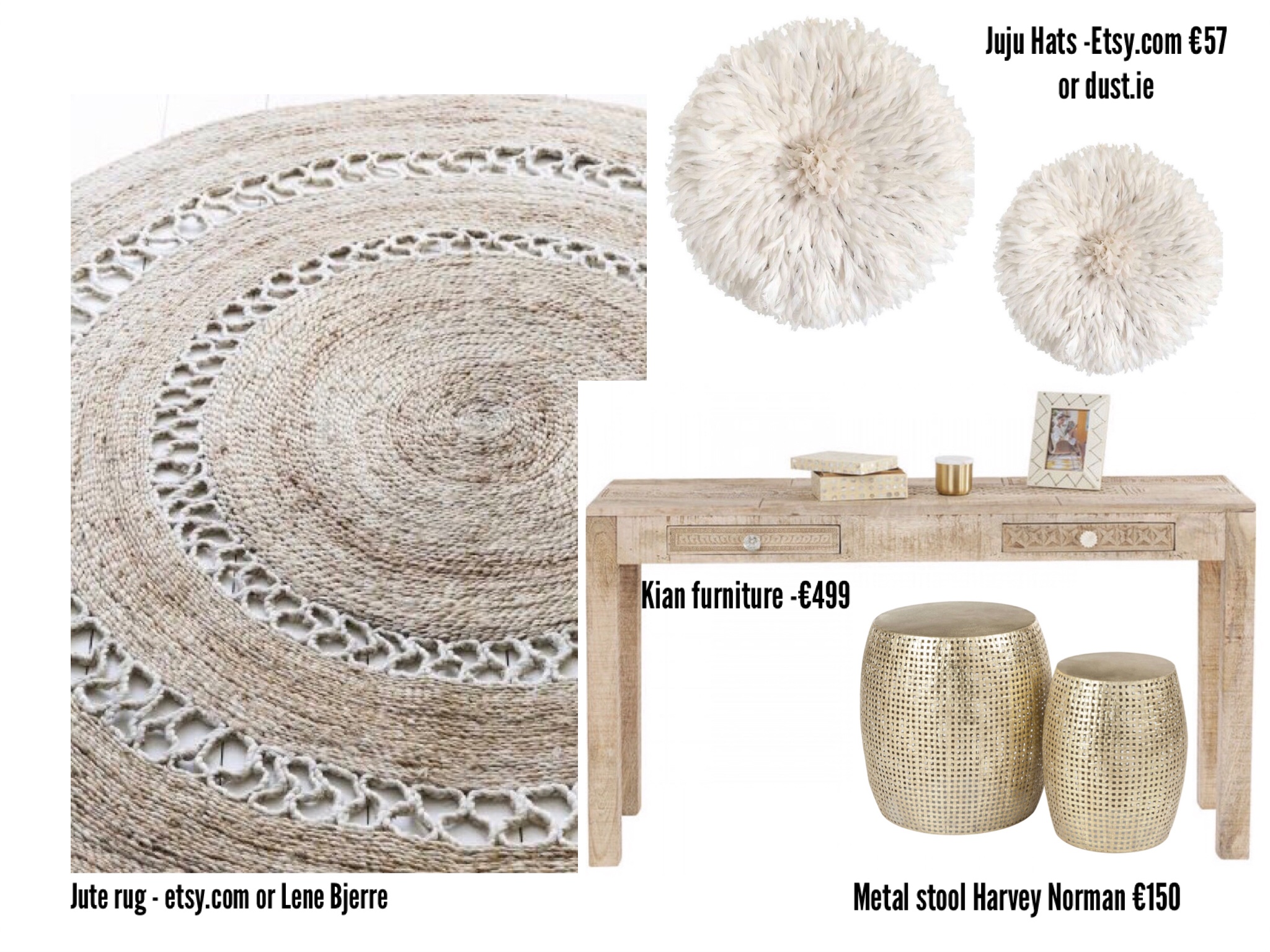 Juju Hats
Should you wish to add textures to your room rather that to add a mirror above the console table. You can do this fabulously with these amazing pieces "the juju hats "
These hats traditionally would be worn as a headdress by the royal dancers of the Bamileke tribes during the important ceremonies held by the tribal chief.
They are the ultimate must have decor object.
You can purchase them in a variety of sizes and colours. We are in love with these pieces of decorative art.
These can be bought on Etsy or in dust.ie the prices to vary depending on your specific requirements or preferences. Dust.ie for dust.ie prices and details.
Etsy click here Etsy for details and prices.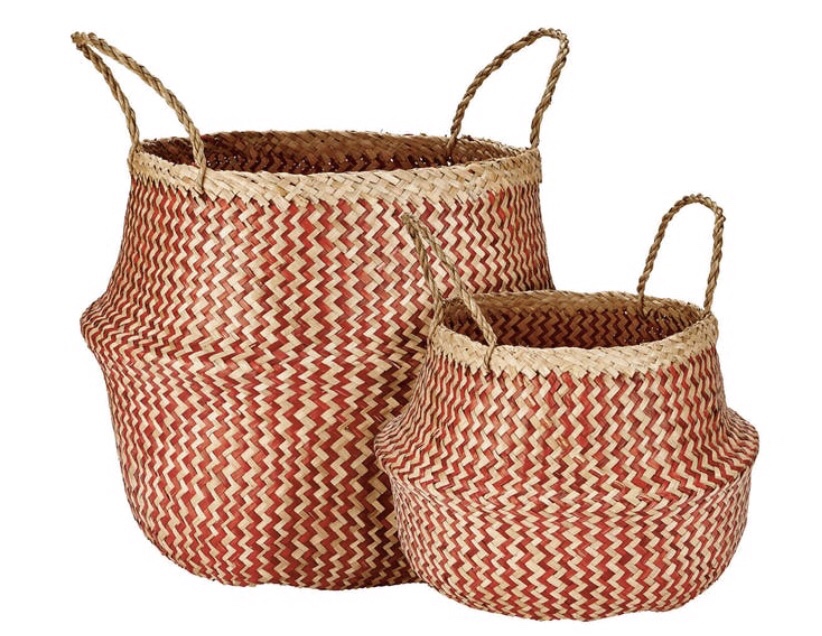 Grass baskets
As a substitute to the gold metal stools ,these beautiful textured baskets would sit perfectly under the console table. Perfect for extra blankets if in a living or dining room. Or alternatively if your console table is in your hall these baskets would work perfectly as a place to put your additional shoes that may be lying around the house. Practical and beautiful and we love the colour.
Set of two grass baskets from Harvey Norman €50 Click here for details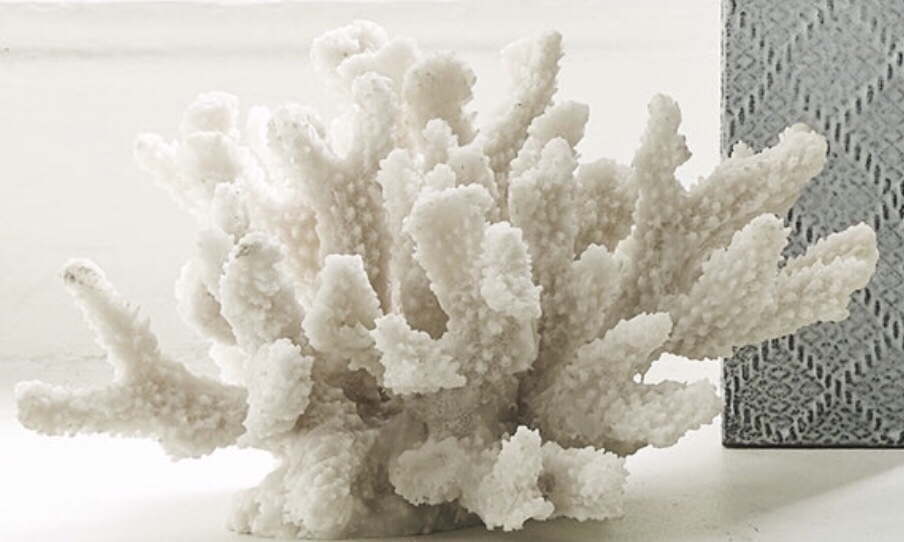 Another gorgeous piece we have added to this look is coral from Kelly Hoppen interiors. Click here for details. For anyone who knows of Kelly Hoppens designs (we are huge fans), coral is her signiture piece. It is one of my favorite home accessories. Also gorgeous with a contemporary look with clean lines it's a beautiful addition.
We hope we have inspired you to create something a little different in your home today.
Happy shopping
Love LuvLuxe x