---
When it come's to setting a trend there is no doubt about it Jennifer Lopez really knows how to do it right. Her style is on trend luxurious, glamorous and comfortable all rolled into one.
One of our readers loved this room so much, she contacted us asking if we could help to recreate this look for her own home, Sourcing where she could get each of these pieces near by or online. And of course we were only to happy to help.
So using this image we managed to Imitate this look. A few things we needed to take note of.
Firstly at a glance we can see that Jennifer's style includes the use of a lot of textures (faux fur, velvet & satin) and layers giving it that inviting feel.
The colour palette consists of mostly golds and white surrounding the dark bed frame the key piece of furniture in this room.The natural light just pours into the bedroom, but the choice of colours on the wall also plays a big part in how bright a room can be. She has chosen to stay a bright neutral colour of almost an off White
I would have said perfectly neutral by Dulux Paint would be quite close to this shade.
We managed to find a bed almost identical to the one in the image above from Neptune furniture store. This beautiful piece is painted furniture so it comes in a variety of shades to suit all. It's priced from €2040. I have attached the link above.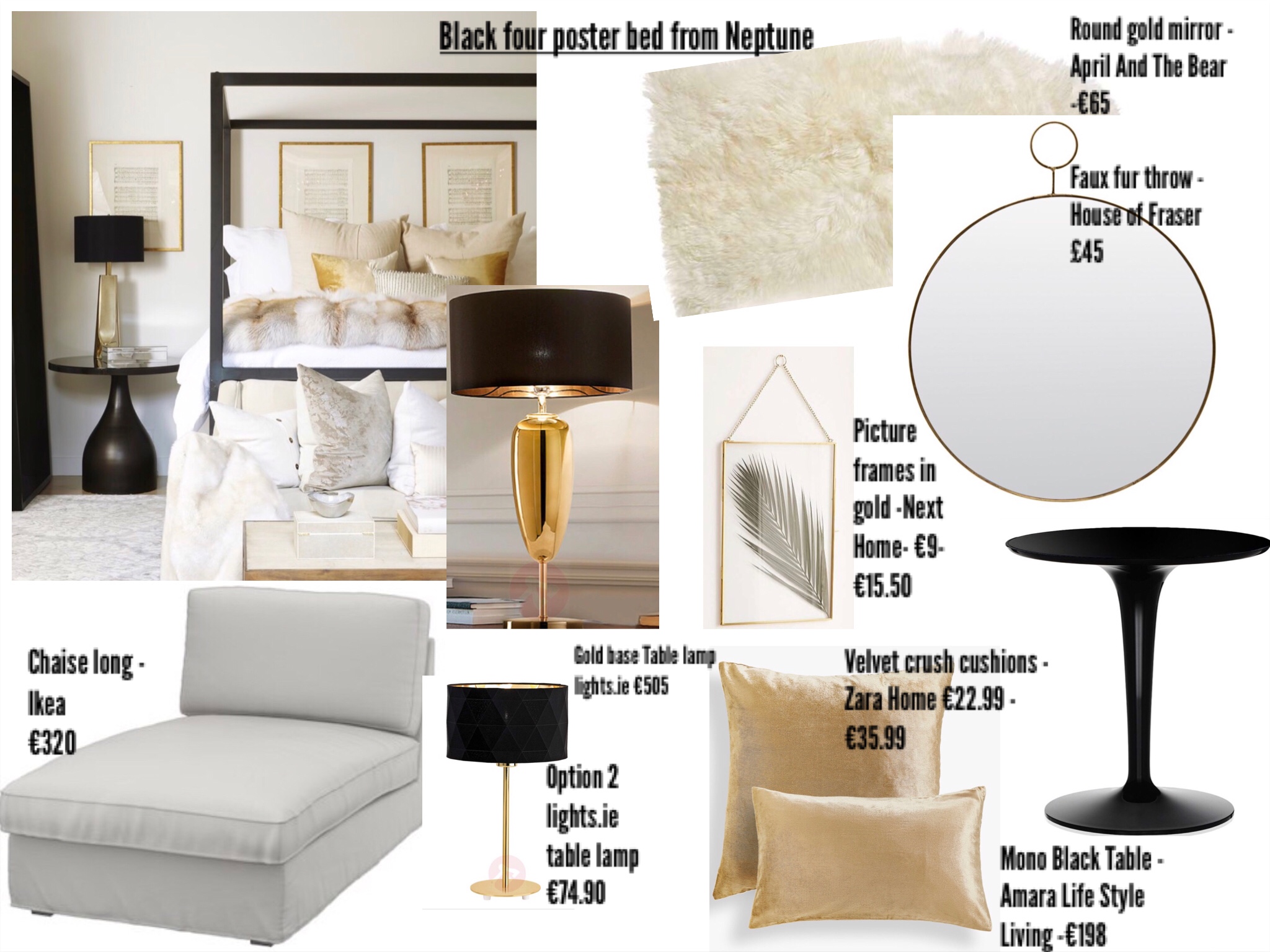 When we realized the beautiful selection of colours available in the four poster bed, we decided to do an additional piece with the white bed frame and added green as our primary pop of colour instead of the gold.
The bedside tables we decided to go with something to help give the illusion of more space, as the majority of bedrooms wouldn't be as large as mrs Lopez's. We used metal tray side tables from Zara Home Click here
One little key feature we noticed Mrs Lopez had in her room was pictures of music notes.And we know they are probably of her own music. But we thought if you have music notes from a song that was significant to you, you can do the same and have them framed. A beautiful way to fill up that big empty wall space and something that is personalized to you.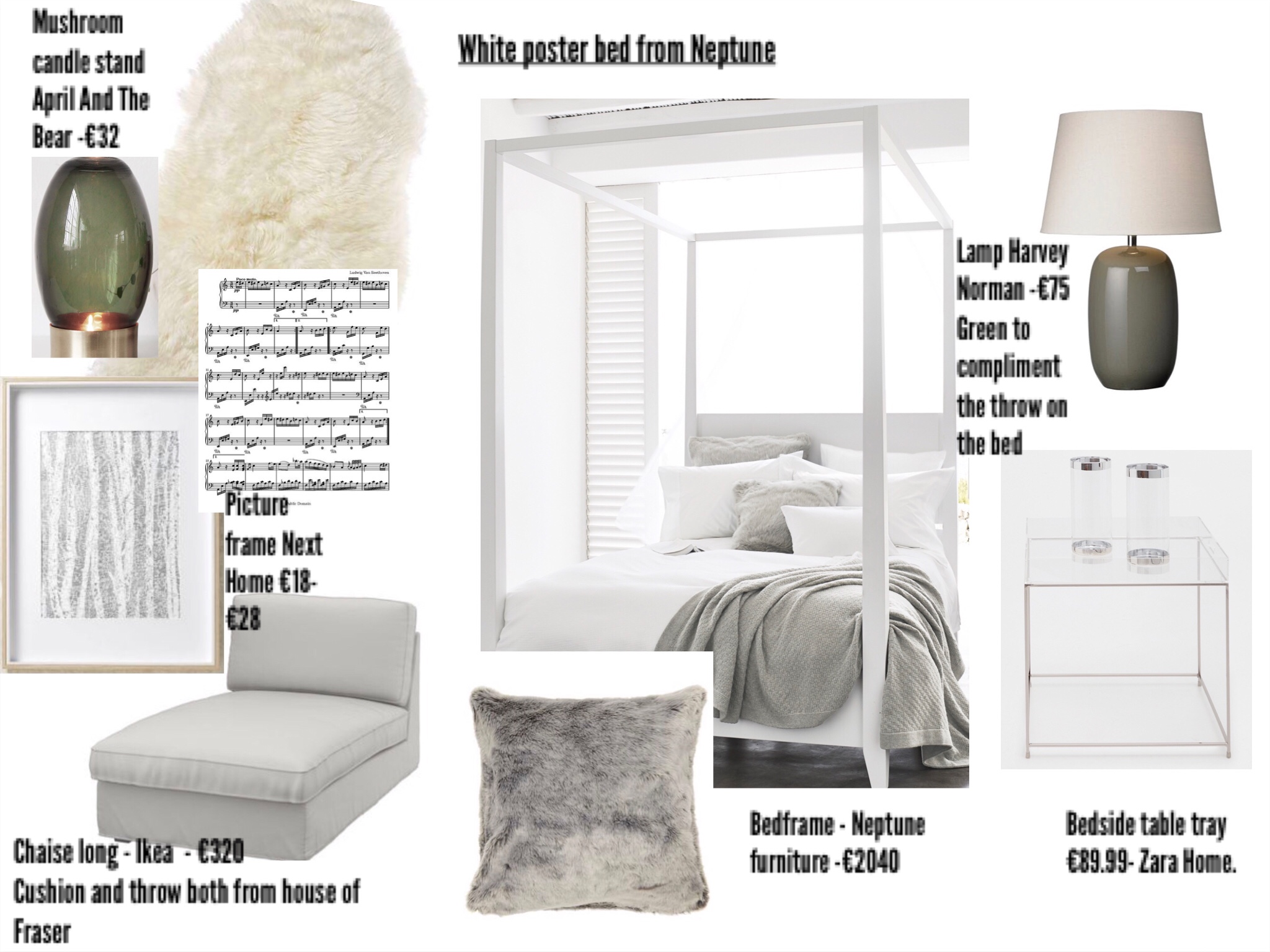 We hope you enjoyed this read and hopefully this look will help you recreate your looks at home.
Love LuvLuxe x