Whether you are looking for that grand entrance to your hall, dining room, bedroom or bathroom choosing your lighting carefully is never a waste of time.
The right lighting can create a mood and can set the tone and atmosphere in any room. It's the perfect finishing touch for the style you want, from rustic to that ultra modern look.
Lighting is not just functional but it can be a strong design element all on its own. Before choosing your piece there is just a few things to help you create that wow factor with these timeless pieces.
The size factor
The rule of thumb is to add the dimensions of your room together in feet and convert the answer to inches. The answer in inches should equal the diameter of the fixture.
For instance, if your room measures 10′ x 15′ the diameter of the lighting should be 25′.
The size for a dining table.
The above rule does not apply for a table. The rule of thumb for a dining table is about a foot less than the width of your table at its widest point.
Go large
Always go bigger rather than smaller for a dining room fixture. If it's seems to big hang it closer to the ceiling so it's not to over whelming.
LuvLuxe's top picks
We have selected some pieces to suite all budgets and all available in stores in Ireland and online.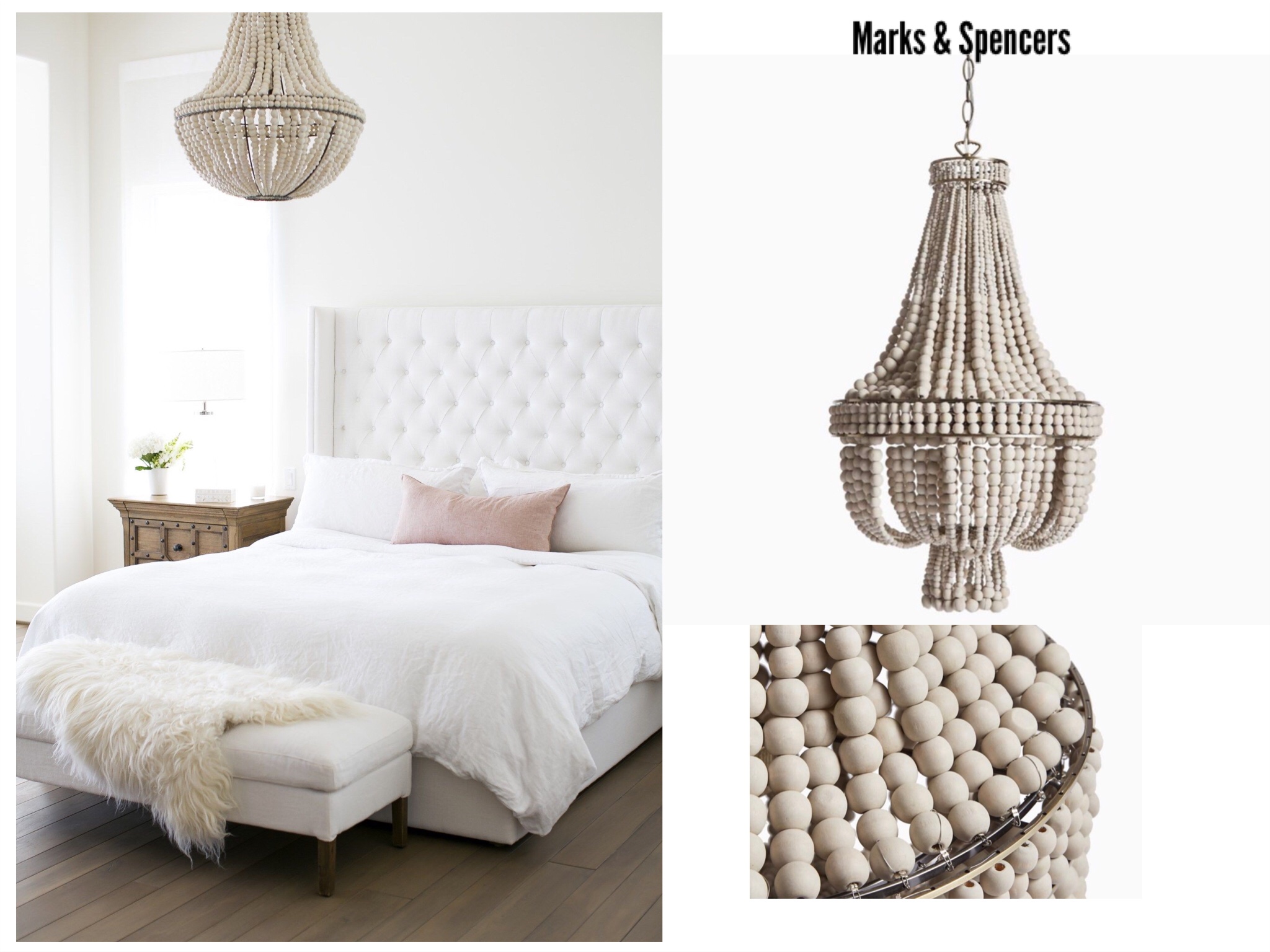 Marks and Spencer's €399
This beautiful beaded chandelier is a modern take on a chandelier and will be a gorgeous addition to any room. This is a statement piece that will leave your guests with chandelier envy.
Crystal Chandelier
With this particular chandelier we have a choice of two.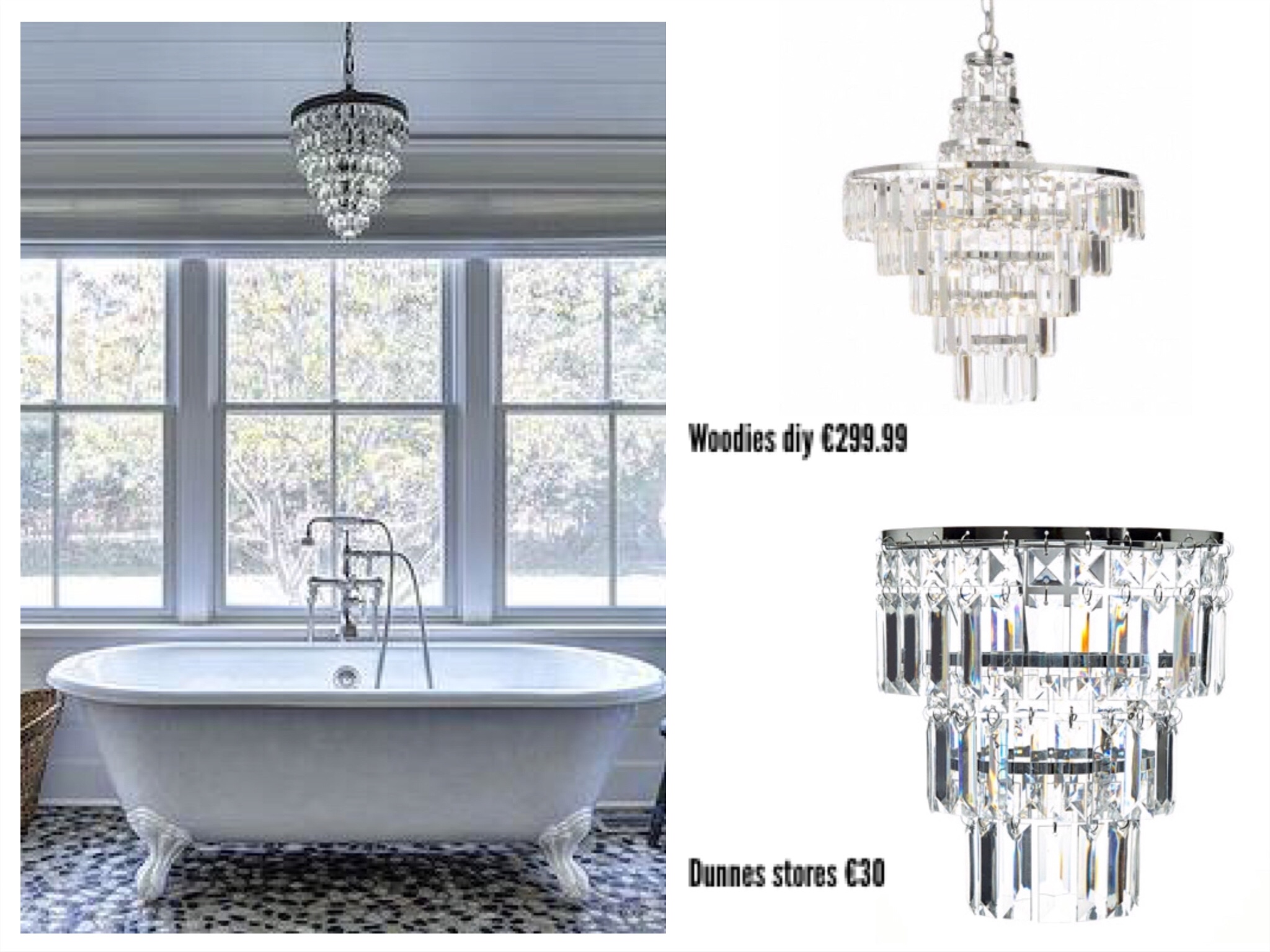 Woodies DIY €299.99
Belle crystal 5 light tiered bathroom chandelier with its chisel glass dressing is just fabulous and would be a beautiful addition to any bathroom.
Dunnes stores €30
Plaza pendant 3 tiered chandelier,perfect if you are on a budget and creating that luxe feels in any room. These would be perfect as a substitute to bedside lamps and would be something a little different.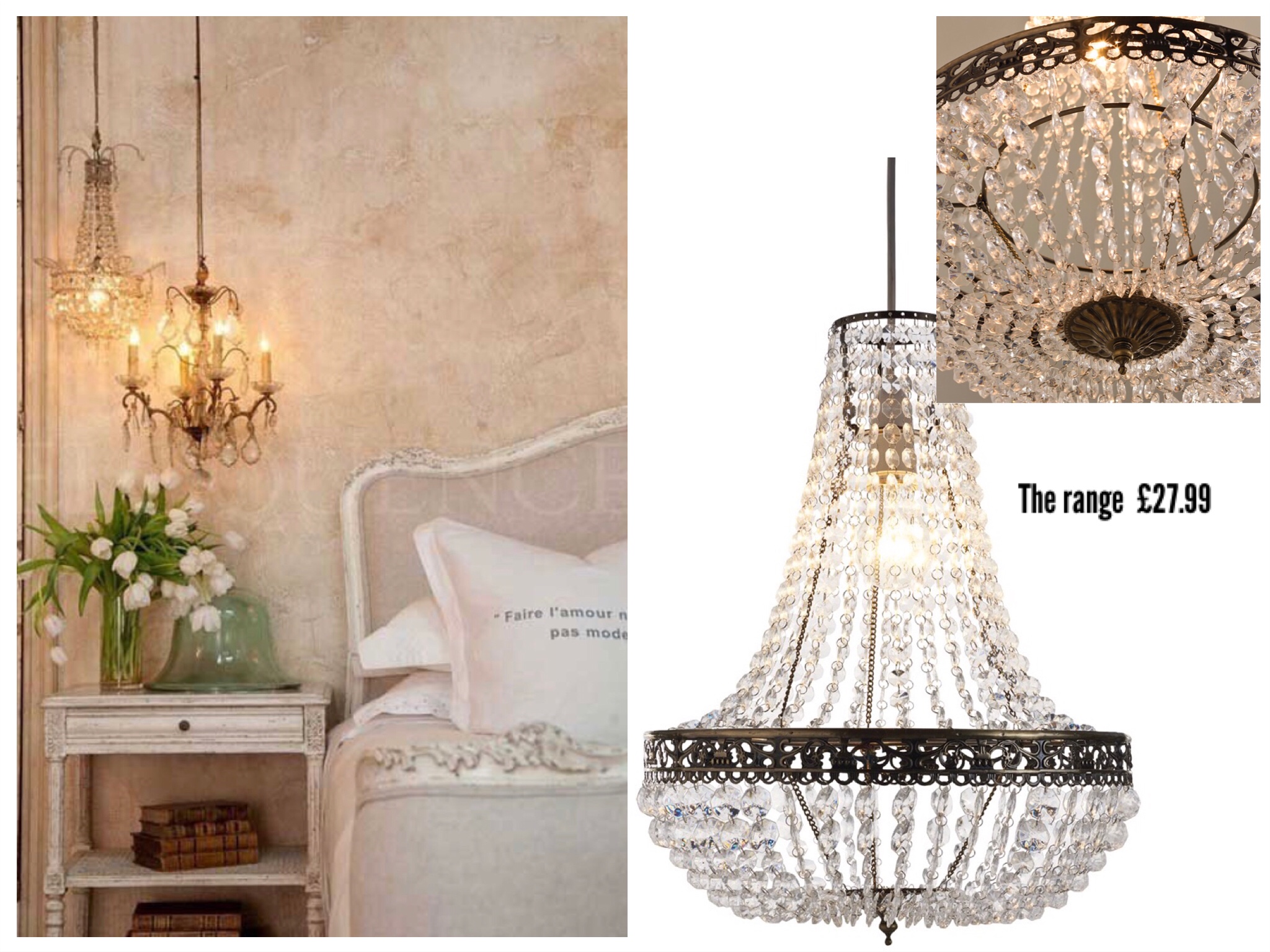 The Range £27.99(Liffey Valley shopping centre)
This beautiful little piece is perfect on a budget. Beautifully delicate and perfect for any room whether it be a nursery your own bedroom. Amazing value.
Ultra modern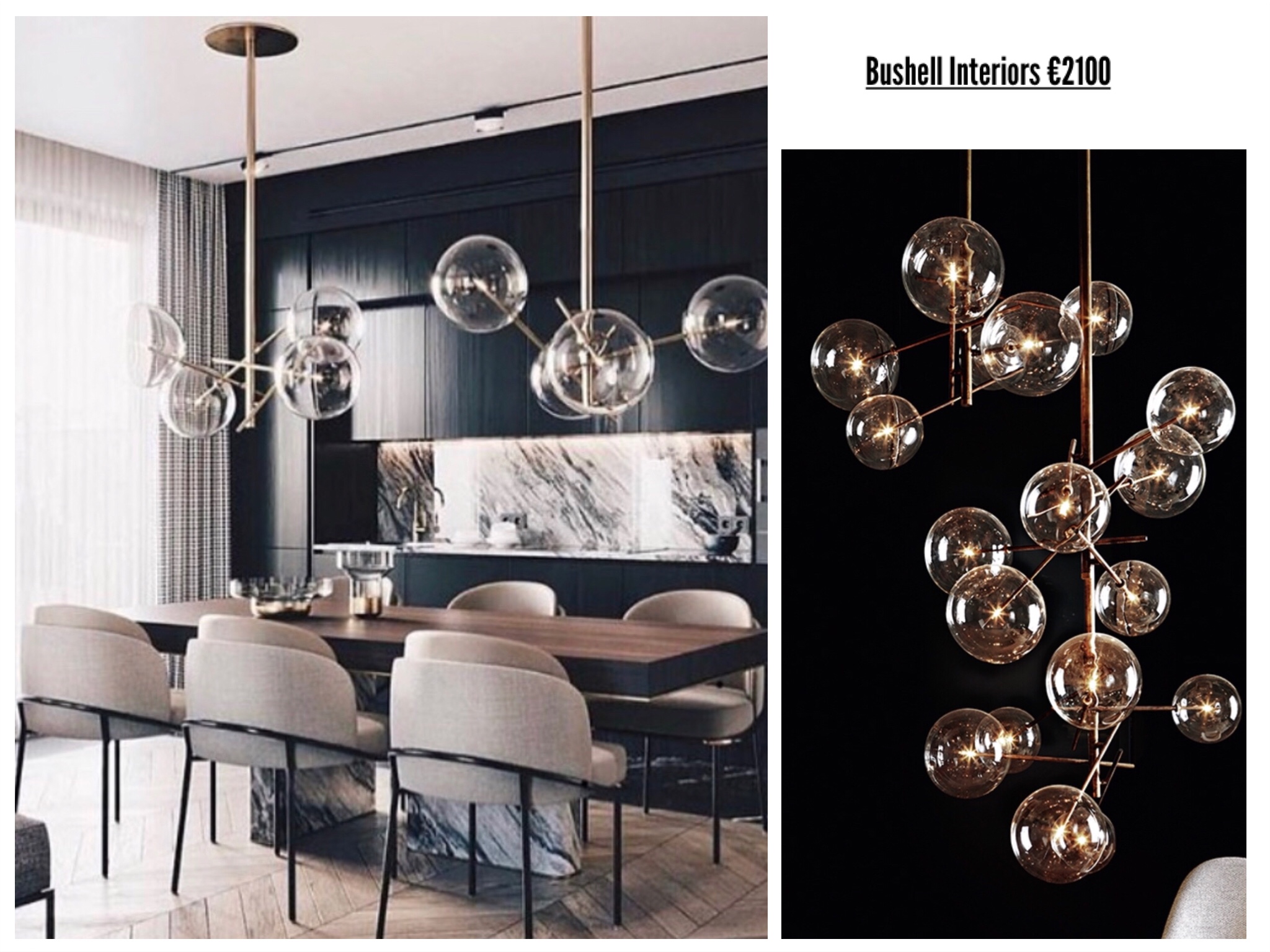 Bushell Interiors €2100
This absolute beauty can be bought with bushell interiors. This design is from one of they're Italian suppliers Gallotti & Radice. The halogen comes in 4 or 6 globes.
The spheres

Next Home
This 10 light led cluster sphere pendant come's to you from next. This design portrays a futuristic,elegant effect that would be a beautiful focal point in any room.
Crystal design

Kian.ie €769
This beautiful 6 tier piece is from the fabulous Kian.ie.
And is €769 in the 6 tier but does also come in the 8 tier at €1499. This particular piece has a great Gatsby feel about it we love the beautiful intricate details this piece has and would make a huge impact on your entrance.
We look forward to seeing your finished looks with some of these beautiful pieces.
Love LuvLuxe x